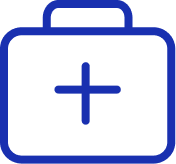 Health
There has been a sharp growth in Health Insurance in Portugal and, therefore, also in the number of people who resort to alternative health services to the NHS.

As one of the benefits with the greatest impact on employees, health insurance has become a necessary element to attract and retain the best professionals.

Our customers know they can count on Secose's experience in finding the most appropriate solutions to their needs and making benefit plan management more efficient.
All our solutions and main reference areas